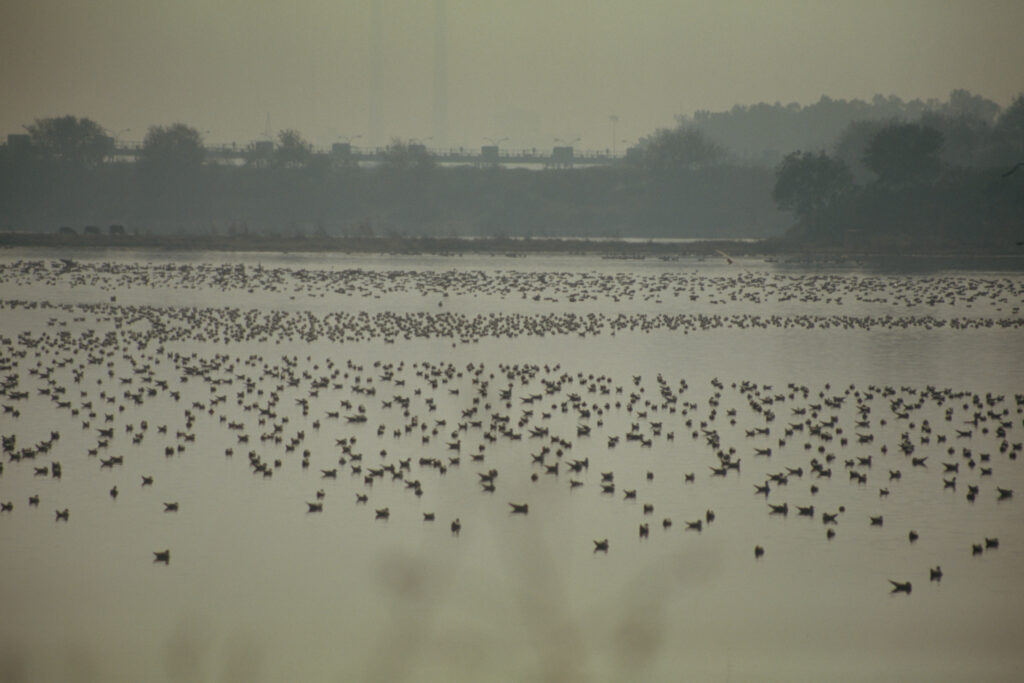 Wetland Birds of India. India has many wetlands across the country.  A Wetland can best described as open areas with water bodies like marshes, lakes, rivers, estuaries, swamps, lagoons etc., creating an incredible areas rich with life. Where there is water how can birds be far. With  more than 1200 bird species found in India, around 23% are totally or partially wetland dependent.
Write To Us at [email protected] or
call : +91-9810246902 ( WhatsApp number)

You can choose any of the places to visit or we can customise a birding trail plan for you. All this is depended on the time you have and areas of interest.

Departure / Return : New Delhi - NCR ( National Capital Region )
Timings : Leave Early Morning ( 0600 am) & Return Timing by evening around 1930 Hrs.
Inclusions : 
1.      Pick & Drop from the hotel / place of stay in Delhi - NCR
2.      English speaking birding naturalist / Guide
3.      Transfer in Toyota Car/ Tempo Traveller.
4.      Full cycle of meals : Breakfast / lunch / dinner Field Breakfast & Mineral Water.
5.      Jungle Safaris / Boating Safaris
6.      All guide and jungle entrance charges

Exclusions :
1.      Person expenses
2.      Anything that is not indicated Inclusions
 
Suggest Trail Plan :
Day 1 : Delhi : Arrive In Delhi. Do Half Day Birding at Delhi Zoo (optional). Overnight in New Delhi.
Day 2 : Delhi : Drive to Sultanpur National Park / Basai : Full Day birding in and around Sultanpur National park. Overnight in New Delhi.
Day 3 : Delhi : Early morning drive Surajpur Bird Sanctuary. Drive to by lunch. Biding  Okhla Bird Sanctary. Overnight in New Delhi.
Day 4. : Agra : Early morning drive Agra : Birding on the way : ( K.G. Wetlands / Shesh Sai, Hodal / Sur Sarovar Bird Sanctuary ) Local Birding. Reach Agra by late afternoon. Lunch then option of visiting Taj Mahal (optional ). Overnight in Agra
Day 5 : Chambal : Drive to Chambal : 3 Hours boating in Chambal River. Return to the hotel for lunch and rest. Evening Boat Safari. Overnight in Chambal
Day 6 : Chambal : Morning Boat Safari :  & Then drive to Bharatpur. Overnight In Bharatpur.
Day 7 : Bharatpur ( Full Day Birding with packed lunch ). Overnight In Bharatpur.
Day 8 : Bharatpur ( Full Day Birding with packed lunch ) . Overnight In Bharatpur.
Day 9 : New Delhi : Early morning birding  + Breafkast Drive to New Delhi :
Check In the hotel : Relax Evening or option of going to Sanjay Van( A city Garden) for birding
Day 10 : Tour Ends
About the Places Covered
 
1.     Delhi Zoo
2.     Sultanpur National Park
3.     Bindawas
4.     Surajpur Wetlands
5.     Okhla Bird Sanctuary
6.     Agra
7.     Chambal National Park
8.     Bharatpur National Park
Delhi Zoo
Delhi Zoo is home to many resident birds. Ideally good to spend 2 to 3 hours. Come winters one can easily sight and photograph Painted Stocks and Black headed ibis. Among there birds once can also observe and photography copper smith Barbet, Asian Koel, Common & White Throated Kingfisher, Small Egrets, Red-vented Bulbul, Yellow-footed Green Pigeon, Rock Pigeon.
Sultanpur National Park : Located 37 km from New Delhi is the Sultanpur National Park. The park is home many resident and migratory birds. The park is open to birding from October to June every year. Reaching there takes about 60 – 90 minutes from New Delhi City Centre (depending on the city traffic )
Bindawas Bird Sanctuary : Relatively lesser known place is about 2 to 3 hours driving distance from New Delhi (depending on the city traffic ) . Like many water bodies in and around Delhi, the place is home to many different species of birds and boasts of over 250 species and resident birds that visit Bhindawas Bird Sanctuary through the year.
Surajpur Wetlands: Surajpur is an excellent example of an urban wetland in Yamuna River basin and forms suitable breeding ground for waterfowl. There are about 186 including such as Spot-billed Duck, Lesser-whistling Duck, Cotton Pygmy Goose and Comb Duck and wintering waterfowl such as Red-crested Pochard, Ferruginous Pochard, Bar-headed Goose, Greylag Goose, Common Teal, Northern Shoveler and Gadwall
Okhla Bird Sanctuary : Located along the River Yamuna ( its old name Jamuna). The Okhla Bird Sanctuary (OBS) is roughly 4 square Kilometres in size and is situated between two major towns of New Delhi & NOIDA. The place gives good insight of city river and its habitats. Come winters every year the sanctuary see large amount of migratory birds visit this oasis of nature. More than 300 species of birds and a healthy number of mammals. Reaching there takes about 45 – 60 minutes from New Delhi City Centre (depending on the city traffic )
Agra : Parvati Agra Bird Sanctuary ( Soor Sarovar Bird Sanctuary)
Agra is home the world famous Taj Mahal, but near to the city is another jewel, Soor Sarovar Bird Sanctuary. The sanctuary is located around a lake of about 2.20 sq km., where a healthy number of migratory birds come every year. The forest department has done lot to make the make attractive to birds, there are a good number of Pythons, which can be an additional attraction for this place.
Chambal National Sanctuary
Once famous dacoits, Chambal has incredible bird and wildlife. The river starts from Central India and flows in an opposite directions unlike other sub continental rivers. The Sanctuary is famous for Gharials, a critical endangered reptilian species. Apart from Gharials there are 9 species of turtles, 300 – 400 species of migratory and resident birds. The entire area is having a healthy aquatic wildlife / birdlife.
Keoladeo National Park (Bharatpur)
Once upon a time the place was the wintering site of Siberian Crane, it last visited in early 2000. Bharatpur is any birders paradise. To visit one has option to walk or take a non-motorised rickshaws. Many of the rickshaw pullers are bird experts in their own right and have a excellent knowledge of the place and its birds.
Yamuna Bio Diversity Park: Located on flood the plains of River Yamuna in North Delhi. The place was dry and devoid of any life he Yamuna Biodiverstity Park has biologically rich wetlands, grassland communities and many medicinal herbs. The place gives a different perspective on riverine habitates and is about wetlands as it enters India's major city. Reaching there takes about 60 – 90 minutes from New Delhi City Centre (depending on the city traffic )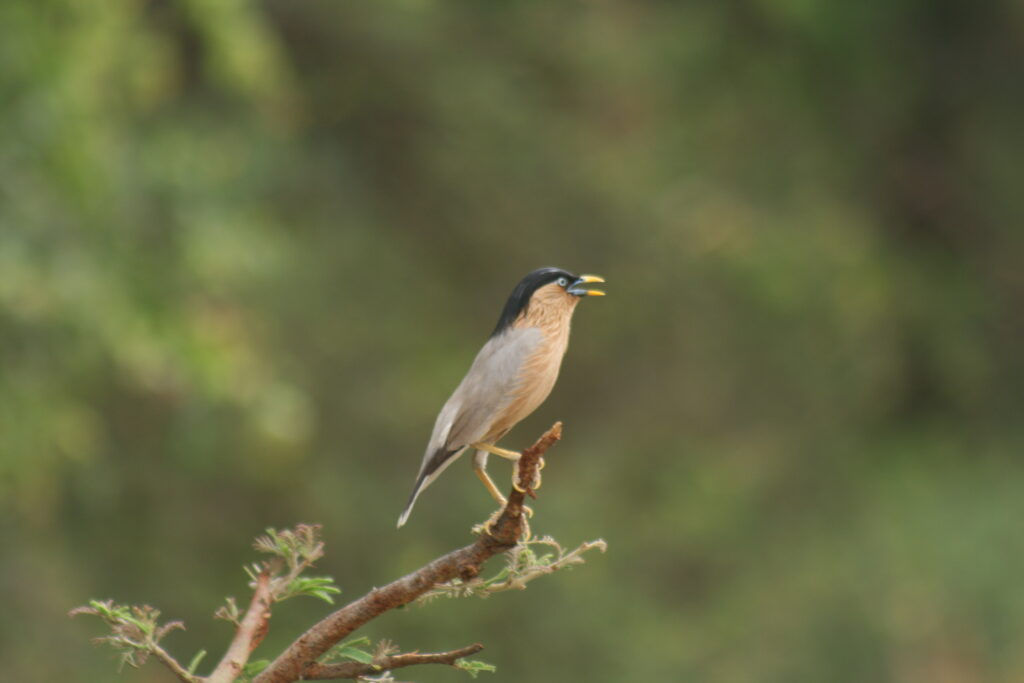 Contact Us by Email at : indianwildifeadv[email protected] or Call us (WhatsApp ) Number : +91-9810246902